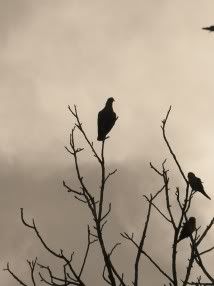 Tuesday, August 15, 2006 at 2:35 PM BST
The Kingfisher Scrapbook has been a temporary roost for far too long.
I have been too content to sit amid my colours and watch my fellows as they drink tea and chat and trade feathers.
But now I spy a tree with leaves that interest me. I push myself off from the branch. I take to the sky.