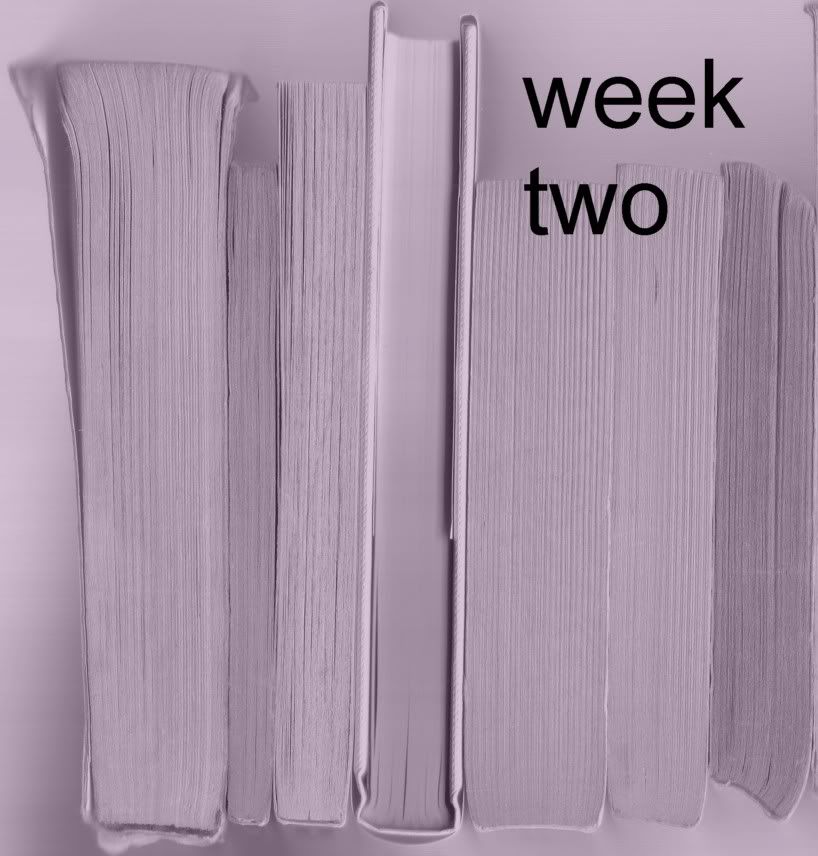 Wednesday, August 23, 2006 at 11:38 AM BST
These are the novels I have chosen to read from the longlist -
o Peter Carey -
Theft: A Love Story
o M.J. Hyland -
Carry Me Down
o Jon McGregor -
So Many Ways to Begin
o David Mitchell -
Black Swan Green
o Naeem Murr -
The Perfect Man
o Andrew O'Hagan -
Be Near Me
o James Robertson -
The Testament of Gideon Mack
o Edward St Aubyn -
Mother's Milk
o Sarah Waters -
The Night Watch
7 have now arrived. One is still on order from the library. One I am yet to order.
In total I have read 8 books by six of these authors before. I am somewhat familiar with their style, so should have a fair idea whether their latest offering is up to scratch.
They say don't judge a book by its cover - but its hard to ignore whats staring you in the face. On first impressions my favourite covers are the McGregor and the Mitchell, and those I am least pleased to carry in public are the Carey and the St Aubyn.
Anyway - time to stop waffling and start reading.